Our Course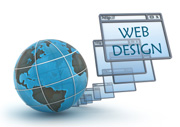 WinNsoft is a child venture of WebShree, a leading Web Design and Development Company since 2004 in Delhi. The company owes its success to its can-do attitude. As a support from its expertise, WinNsoft offers Six Months Industrial Training in Website Designing. It offer six months Live Project Industrial Training to the students of BCA, B.Tech, MCA who wanted to pursue their career in Web Designing .
The Short Term Industrial Training Website Designing has been designed by keeping in mind the requirements of the students and industry trends. The emphasis of our trainers is mainly to enhance the graphical tools knowledge and imbibing creative ideas to students. After the six months Industrial Training the students are provided with the Training Certificates by WebShree.
In the complete six months industrial training, our Web Designers update you with the latest trends in the web design industry. They provide you with hands-on experience in Adobe Photoshop, Adobe Dreamweaver, Corel Draw, Adobe Flash and other web design tools.
Six Months Industrial Training Course Details :
Technology: Photoshop, Flash, Dream Weaver, Corel Draw.
Class Schedule: 1 Hour Theory on week days (Mon-Fri) and 2 Hrs Practical.
Six Months Industrial Training Web Designing is a modular 6 months course, regularized over 5 days a week, 3 hrs a day, and exclusively includes practical sessions. The course curriculum of Industrial Training in Web Designing comprises:
HTML/DHTML
Handling DIV
Photoshop
Flash
Working with CSS
Java Script/ JQuery
Dream Weaver
Corel Draw
Target Job/Profile :
Web Designer
Graphic Designer
Added Advantages for Six Months Industrial Training Course :
Live Project
6 Months Industrial Training Certificate By WebShree (An ISO 9001:2008 Certified Company).