Our Course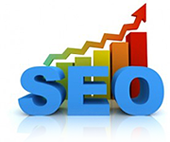 What is SEO ?
SEO – Search Engine Optimization is technique to promote websites on Search Engines like Google, Yahoo & Bing (MSN) & get a revelent position in Search Engine Result Pages or SERPs. Our SEO Training Program also includes the power of Social Media so that one can develop conmmunities around the brand and then connect them directly to the brand.
WinNsoft, a leading SEO Training Company in Delhi, India offers Three Months Training program in SEO to IT Engineering students (B.Tech/MCA). WinNsoft SEO Training Courses focuses on practical as well as the theoretical aspects of learning. Our SEO Training Courses is to provide advance knowledge in SEO and its up to date usage in daily lives.
What you will Learn from 3 Months SEO Training?
What is SEO (Search Engine Optimization )
Search Engine Basics
The internet
What is Internet Marketing
Basics of HTML
HTML Tags
Main Tags in HTML
Use of HTML tags in SEO
Website & Portals
Search Engine & Directories
Search Engine vs Directories
Major Search Engines & Directories
Page Rank
Google Sand Box Effect
Website Structure
Website Design Basic
Domain & Hosting
How Search Engine works
History of SEO
Search Engine Names
Types of Seo
Organic Search
Crawling
Algorithms
Website Types in SEO : Static, Dynamic, Flash
Website Structure : Level One/Two, Root, Deep Root
Uploading & Managing a website through FTP Softwares like Core FTP, Filezilla etc
What is on page optimization & the need for it ?
Initial Site Analysis
Competition Analysis
Site Structure & Link Depth
Keywords Research
Keyword Research, keyword Analysis, Keyword Planning, Keyword application on Website
Promoting a website on Multiple Keywords
Creating Content for multiple keywords on a page
Keyword List Finalization
Density Analysis and Keyword Placement
Ranking Reports
Pre Optimization / Post Optimization
3 Months SEO Training – Part III
On Page Optimization
Introduction to Meta Tags:

Title Tag
Description Tag
Keywords Tag
Abstrac¬t Tag
Robots Tag
Page Topic
Refresh Tag/Revisit after

Url Optimization
Robots.txt
Sitemap
Types of Sitemap
HTML Sitemap
XML Sitemap
Site Map Optimization
Content Importance In SEO
Optimizing Content & URLs
Image Tags
Image Optimization
Alt Text
Title Attribute
Document Optimization
Anchor Text
Iframe checking
Mod Rewrite
Anchor Text Optimization
Heading Tag In SEO
Bold/Italics/Underline tag In SEO
Keyword Stuffing/Spamming
Content Copy writing
SEO Copywriting
Footer Nav Bars
SEO and Flash