Our Course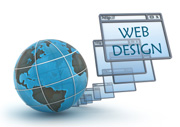 WinNsoft is a child venture of Webshree, a leading Web Designing and Development Company since 2004 in Delhi. The company owes its success to its can-do attitude. WinNsoft offers Six Months Live Project based Training Course to the students of BCA, B.Tech, MCA; B.com etc who wanted to secure their career in Web Designing. We have designed the course by keeping in mind the requirements of the students and industry trends.
What is Web/website designing?
In Brief, website designing means planning, creation and updating of websites. Website design also involves information architecture, user interface, navigation, website structure, website layout, colors, contrasts, fonts and imagery (photography). It utilizes much attractive designs like animation, graphics, interaction design, and information architecture while giving digital corporate identity to your business. Designing creates look and feel of any website in mind. We use various technologies during web designing like Markup languages; style sheet, client-side scripting, server-side scripting and multimedia technologies.
The technologies being used during web designing are:
Markup languages (such as HTML, XHTML and XML)
Style sheet languages (such as CSS and XSL)
Client-side scripting (such as JavaScript and VBScript)
Multimedia technologies (such as Flash and Silverlight)
The purpose of Six Months Industrial Training Website Designing Delhi is to provide students with deep awareness & practical knowledge, so that they stay in front between others all through the whole career. We are providing you excellence Training with an opportunity to gain experience in real work atmosphere of an Industry. In this program any stream of students BE, B.Tech, MCA can enroll. There are different courses in designing such as Adobe Dreamweaver, Adobe Photoshop, Corel Draw, and Adobe flash. Our Web designers update you with the latest trends in the Web Design Industry. WinNsoft also provide you Live Projects with the direction & support of our IT Professionals. It is a Six Months Industrial Training Certification Course and we will offer you company certificate for 6 months Website Designing Training . The Company keeping in mind of two aspects the first is student and other is job aspects. This is helping you after the training for facing interview in this field.
Technology: Markup languages; style sheet etc.
Project: Live Project
Class Schedule: Theory and practical (1 Hour Theory on week days (Mon-Fri) and 2 Hrs Practical)
Extra Advantage: Six Months Training Certificate By Webshree
Industrial Training in Website Designing is a modular 6 Months Course as above scheduled classes:
HTML/DHTML
Handling DIV
Photoshop
Flash
Working with CSS
Java Script/ JQuery
Dream Weaver
Corel Draw