Our Course
6 Months Industrial Training SEO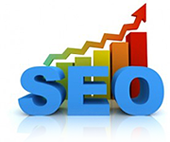 SEO - Search Engine Optimization is technique to promote websites on Search Engines like Google, Yahoo & Bing(MSN) & get a relevant position in Search Engine Result Pages or SERPs. Our SEO Training Program also includes the power of Social Media so that one can develop conmmunities around the brand and then connect them directly to the brand.
WinNsoft,a leading SEO Training Company in Delhi, India offers Short Term 6 Weeks Training in SEO to IT Engineering students (B.Tech/MCA). WinNsoft SEO Training Courses focuses on practical as well as the theoretical aspects of learning. Our SEO Training Courses is to provide advance knowledge in SEO and its up to date usage in daily lives.
After completing 6 Months Industrial Training, the trained individuals are offered with the Training Certificate by WebShree (An ISO 9001:2008 Certified Company)
What you will Learn in 6 Months SEO Trainings?
6 Months SEO Trainings - Part I
What is SEO (Search Engine Optimization )
Search Engine Basic
The internet
What is Internet Marketing
Basics of HTML
HTML Tags
Main Tags in HTML
Use of HTML tags in SEO
Website & Portals
Search Engine & Directories
Search Engine vs Directories
Major Search Engines & Directories
Page Rank
Google Sand Box Effect
Website Structure
Website Design Basic
Domain & Hosting
How Search Engine works
History of SEO
Search Engine Names
Types of Seo
Organic Search
Crawling
Algorithms
Website Types in SEO : Static, Dynamic, Flash
Website Structure : Level One/Two, Root, Deep Root
Uploading & Managing a website through FTP Softwares like Core FTP, Filezilla etc
6 Months SEO Training - Part II
What is on page optimization & the need for it ?
Initial Site Analysis
Competition Analysis
Site Structure & Link Depth
Latent Symantic Indexing
FFA
Link Farms
MSIE
RSS
RSD
KEI
WYSIWYG
Redirects: 301, 302, 200, 403, 404
Use of 301 and 404 errors
404 Error Page & its Optimization
6 Months SEO Training - Part III
SEO Tools
Keywords Research
Keyword Research, keyword Analysis, Keyword Planning, Keyword application on Website
Promoting a website on Multiple Keywords
Creating Content for multiple keywords on a page
Ranking Reports
Pre Optimization / Post Optimization
Keywords Research Tools
Ranking Checker Tools
Density Analysis and Keyword Placement
Panda Update & Penguin Update & Google Caffeine
Keyword List Finalization
Introduction to Google Webmasters
Introduction to Google Analytics
6 Months SEO Training - Part IV
On Page Optimization
Introduction to Meta Tags:

Title Tag
Description Tag
Keywords Tag
Abstrac't Tag
Robots Tag
Page Topic
Refresh Tag/Revisit after

Url Optimization
Robots.txt
Sitemap
Types of Sitemap
HTML Sitemap
XML Sitemap
Site Map Optimization
Content Importance In SEO
Optimizing Content & URLs
Image Tags
Image Optimization
Alt Text
Title Attribute
Document Optimization
Anchor Text
Iframe checking
Mod Rewrite
Anchor Text Optimization
Heading Tag In SEO
Bold/Italics/Underline tag In SEO
Keyword Stuffing/Spamming
Content Copy writing
SEO Copywriting
Footer Nav Bars
SEO and Flash
6 Months SEO Training - Part V
What is off page optimization & What is the need for it
What are Links?
The importance of Links for SEO
Link Types
Link Building Techniques
Search Engine Submissions
Directory Submission
Dmoz Submission
Article Marketing
Submitting Press Releases & news syndication
Alexa Insights
Google Business centre, Google Places & Google Map
Geo Targeting & Local Listing
Business Classified
Favicons & its importance
Local and regional search engines
Forum & QnA
Yahoo Answer Link Building
Online Reputation Management
Group Creation and Management on Google and Yahoo!
White Hat / Black Hat / Grey Hat SEO
SEO Reporting
What is Alexa
RSS
6 Months SEO Training - Part VI
SEO Scams and How to Avoid Them
Non Ethical SEO and Factors using this
Google Webmaster Tools - Control & manage your Website through this tool
Removing Virus From Website with help of Webmaster Tools
Finding and Fixing website Errors - Helps to speed up the performance of the website
Google Analytics - Analyzing Web Traffic to your Website.
Google Maps - Local Search Engine Optimization, Optimize and Promote your website in Google Maps Search results
Warning! Google
Basics of Social Media Optimization
Bookmarking
Blog creation & promotion
Blog Comments
Press Release Creation & Promotion
Press Release Optimization