Our Course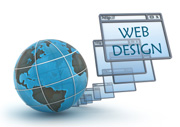 WinNsoft, a child venture of WebShree offers various courses like website designing, website development, SEO, Photoshop, Dreamweaver training and more. This course focus on the skills you need to the art of creating professional and nice looking websites quick mind the high standards of design. If you want to continue your career in web designing or high quality website designing training then we are the best training provider in Delhi .
The objective of six months industrial training is for students with deep knowledge & practical experience, so that they stay ahead among others throughout the entire career. We offer wide range of cutting edge technologies which are meant for future engineers and professionals.
Web designing is a process of planning, modeling, conceptualization and execution on internet. Web designing brings together creative vision and technical skills. Designers possess eye for effective online presentation as well as the programming ability to execute the design with practical implementations. A basic understanding of marketing principles such as branding helps for Web designers. WinNsoft, Website Designing Training offers an extensible source of learning and also provide a company certificate after completion of Six Months Industrial Training in website designing , web development and SEO. We have several years of experience in web designing, web development and SEO.
We provide various training for various courses such as short term training, six months training, live project training as well as three months training. And our training programs include current requirements of Industrial training.
Six Months Industrial Training Website Designing is a modular 6 months course, regularized over 5 days in a week, 3 hrs a day, and exclusively includes practical sessions. The course curriculum of Industrial Training Website Designing comprises:
Duration of Training :
6 months, 6 weeks, 45 Days, 60 Days, Part time, short time, full time training in Delhi, Three months training Delhi. Industrial Training SEO will include: Learning, Case study, Training, Presentations, and Problem solving and Live Project Scenario.
HTML/DHTML
Handling DIV
Photoshop
Flash
Working with CSS
Java Script/ JQuery
Dream Weaver
Corel Draw
After completion of training you can achieve your target job profile as a web designer or a graphic designer. The Six Months Industrial Training Course for Website Designing has been designed by keeping in mind the requirements of the students and industry trends. These courses are open for any specialization such as B.Tech, MCA and BCA etc student. WinNsoft operated by a leading Web designing and Web development company. Our full-experienced designers and developers teach state of art Web technology and skill along with their professional curriculum.
Our trainers are really great because of their dedicated and helpful nature. There are qualified and skilled trainers to guide the trainees throughout the program. Our trainers were always provides full support. Students get more than they expect from any institute or training center. And we are committed to provide quality education and best possible learning experience to our trainees. After completion of training you are able to attend free doubt session.