Our Course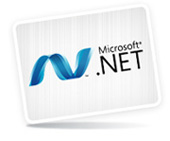 Summer Training in .Net is ultimately providing you a programming concept as well as c#. This is necessary for those who possess Industrial Knowledge effectually or who want to continue their career in the field of Programming. Training Course is beneficial for learning point of view and it teaches an overview how to work in live projects. Similarly, when you are choosing .Net Training Course the initial actions must be centric on exact sphere wherein Polishing is needs. You have an opportunity to work with live project it also provide you a great experience like company environment. There are several languages like .Net, PHP, C, C# etc.
WinNsoft offers you a strong and efficient training in Delhi with a healthy environment. After successful completion of six months training you will be awarded by the training certificate of WebShree. WebShree is an ISO (9001-2008) certified company.
Industrial Training in .Net is ideal for students who are pursuing their degree or have already completed their degree and about to enter the software industry. Our Dot Net developer and trainers at WinNsoft provide you technical knowledge about real time development life cycle. It is not only for IT engineering students rather everybody b.tech, mba, mca, etc. who having interest can join Training in .Net Delhi. Training in .net is providing you advanced knowledge. You can find by using keywords like short term industrial training, three months industrial training, part time training, live project training and more.
WinNsoft provides much facility for .Net Training in Delhi. You can also free to attend doubt session after completion of training. WinNsoft also offers various types of training like summer training in .net, Short term Training in Website Designing , Training in Dreamweaver, Photoshop, Corel Draw etc.