Our Course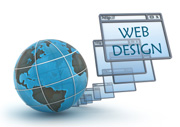 WinNsoft offers Three Months Industrial Training in Website Designing to B.Tech, BCA and MCA students. With the help of the training the students can enhance their graphical skills that are needed to design and produce high quality websites. The Website Designing course also provides you with the hands-on experience in Adobe Photoshop, Adobe Dreamweaver, etc.
Technology: Photoshop, Flash, Dream Weaver, Corel Draw
Class Schedule: 1 Hour Theory on week days (Mon-Fri) and 1 Hrs Practical.
A Three Months Industrial Training Course for Web Designing has been designed at WinNsoft . After the Three months Industrial Training the students are provided with the Training Certificates by Winnsoft.
Short Term Training in Webite Designing is a modular 3 months course, regularized over 5 days a week, 1 hrs a day, and exclusively includes practical sessions. The Course curriculum of Industrial Training in Website Designing comprises:
HTML/DHTML
Photoshop Basics
Working with CSS
Java Script/ JQuery
Target Job/Profile :
Web Designer
Graphic Designer
Added Advantages for 3 Months Industrial Training Course :
3 Months Industrial Training Certificate By Winnsoft.