Our Course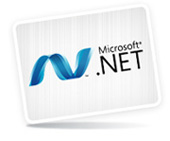 WinNsoft, a leading Software Training Company in Delhi, India offers Six Weeks Training program in .Net to IT Engineering students (B.Tech/MCA) whish they can join when are in between of 1st or 2nd year. WinNsoft .Net Training Courses focuses on practical as well as the theoretical aspects of learning. Our .Net Training Courses is to provide advance knowledge in .NET.
The 6 Weeks Summer Training in .NET is conducted for the students who want to start learning it in their spare time during their graduation (preferably in the 1st or 2nd year). This Six Weeks Summer Training is the best way to enter in the Software Industry. Our .NET developers and trainers provide technical knowledge about real time development life cycle to the trainees.
After completing 6 Weeks Summer Training, the trained individuals are offered with the Training Certificate by Winnsoft. The trained and expert .NET professionals interact with the trainees on one-to-one basis.
Technology: .NET, Sql Server 2008.
Class Schedule: 1 Hour Theory on week days (Mon-Fri) and 2 Hrs Practical.l
Industrial Training in .Net is a modular 6 weeks course, regularized over 5 days a week, 1 hrs a day, and exclusively includes practical sessions. Register for course curriculum of Industrial Training in .NET that comprises:
Introduction to ASP.NET
Server Controls
Data Bound Controls
Templates
State Management
HTML,DHTML
Added Advantages :
6 Weeks Training Certificate By Winnsoft
Six Months Industrial Training Target Job/Profile:
Web Developer
Application Developer
Technical Consultant