Our Course
WinNsoft, Website Designing Courses: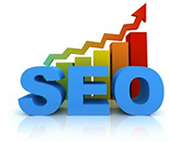 Web Designing is very important part of our website because it only shows look and feel to attract our customer and Clients so that they can stay or visit our website frequently and everything in our website should be easily available and searchable. WinNsof, DELHI provides Website Designing Classes and Training for Professional designers those who want to work in the live projects such as Photoshop, DIV, CSS, Adobe Illustrator and other latest technologies in designing field, so that our student gets the maximum benefits while learning. We offers you Six (6) Months Industrial Training, Three (3) Months Industrial Training, Short Term Training, 45 days Training in Website Designing and also you can join our weekend batches for Website Designing. For More Details on Six (6) Months Website Designing Training Click Here!
We offers customized Website Designs for both designers as well as developers. And also keep in mind all the concept of Search Engine Optimization (SEO) to get more traffic in particular Website.
Six (6) Months Industrial Training in Website Designing is a modular 6 months course, regularized over 5 days in a week, 3 hrs per day, and exclusively includes practical sessions. The course of Industrial Training in Web Designing comprises:
HTML
Handling DIV
Photoshop
Working with CSS
Java Script/ JQuery
Click link to know the Fee Structure of IT Industrial Training courses.