Our Course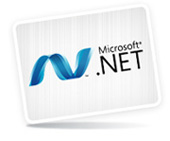 SEO - Search Engine Optimization is technique to promote websites on Search Engines like Google, Yahoo & Bing (MSN) & get a relevant position in Search Engine Result Pages or SERPs. Our SEO Training Program also includes the power of Social Media so that one can develop communities around the brand and then connect them directly to the brand. SEO Training Delhi is one of the best IT course. SEO Training plays important role of increasing traffic and ranking of your website. SEO Training is one of the best IT course. SEO Training plays important role in increasing traffic and ranking of your website. WinNsoft, a leading SEO Training Institute in Delhi, offers Short Term 6 Weeks Training in SEO to IT Engineering students (B.Tech/MCA). Training in SEO provides practical as well as theoretical aspect of learning. You will also rewarded by the training certificate of WinNsoft. We also offer short term training Delhi, six weeks training Delhi and six months SEO training in Delhi . We have best face to face available programs.
Eligibility
MCA / B. Tech./B.C.A /B.E /MSC (IT & CS)
Duration of Training :
6 months, 6 weeks, 45 Days, 60 Days, Part time, short time, full time training in Delhi, Three months training Delhi. Industrial Training SEO will include: Learning, Case study, Training, Presentations, and Problem solving and Live Project Scenario.
What is SEO (Search Engine Optimization)
Search Engine Basic
The internet
What is Internet Marketing
Basics of HTML
HTML Tags
Main Tags in HTML
Use of HTML tags in SEO
Website & Portals
Search Engine & Directories
Search Engine vs Directories
Major Search Engines & Directories
Page Rank
Google Sand Box Effect
Website Structure
Website Design Basic
How Search Engine works
History of SEO
Search Engine Names
Types of SEO
Organic Search
Crawling
Crawling
Website Types in SEO : Static, Dynamic, Flash
Website Structure : Level One/Two, Root, Deep Root
Uploading & Managing a website through FTP Software's like Core FTP, Filezilla etc
On successful completion of Project Training, WinNsoft will issue Certificate of Training Completion. WinNsoft, Delhi based Institute is offering variety of training programs related SEO, PPC, SMO, Internet Marketing, .Net, Web Designing, Photoshop, Dreamweaver, Corel Draw. These Industrial Training Programs are specially designed for MBA, MCA, B.Tech as well as for fresher's. We provide these courses with in depth knowledge of SEM (Search Engine Marketing) or SEO (Search Engine Optimization) along with the practical approach for Internet Marketing so that the candidate could make bright future out of it. Register at winnsoft.com/student-registration.aspx for free demo classes.