Our Course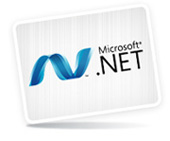 WinNsoft, a leading Software Development Company in Delhi India offers Six Months Industrial Training program in Asp.Net to IT Engineering students (B.Tech/MCA). WinNsoft provides Six Months Dot Net Training based on practical as well as the theoretical aspects of learning. Our main focus is to provide advanced knowledge in Asp.Net.
The Industrial Training in Asp.Net is ideal for the students who are continue their degree and knowledge about to enter the Software Industry. It is beneficial for both who have pursuing their degree and have already completed. Six Months Industrial Training is the live Project based Training Program where you can utilize the theoretical as well as practical knowledge with the direction & support of our IT Professionals.WinNsoft also provides Short Term Summer Training in .Net. And weekend batches
.NET is the model provided by Microsoft, which are Platform as well as Language Independent. Asp .NET is the only platform available in the market which is Language Independent. Many Companies has a great demand of Language Independency because different professionals have command in different languages and by using .NET modules, different languages can be interfaced.
The purpose of 6 Months Industrial Training .Net Delhi is to provide students with deep awareness & practical knowledge in coding; WinNsoft Professional Trainers provides you more and more practical knowledge in Asp .Net Training which is very beneficial for your future aspect. There is a chance for a live project with the gaudiness of expert trainers. You can free download interview questions Booklet related Asp .net from WinNsoft for your own practices.
Technology: .NET, Sql Server 2008.
Class Schedule: 1 Hour Theory on week days (Mon-Fri) and 2 Hrs Practical.
Project: Live Project
Extra Advantage: Six Months Industrial Training Certificate By Webshree.
Six (6) Months .Net Industrial Training Course Modules:
6 Months Industrial Training .Net is a modular 6 Months Course as above scheduled classes:
Microsoft 3.5, 4.0 Framework
C#
OOPS
Web-based Application
Introduction to ASP.NET
Server Controls
Data Bound Controls
Templates
State Management
HTML,DHTML
Handling DIV
Working with CSS
Exception Handling
Windows Applications*
LINQ
Membership & Security
Caching
Introduction to XM
Ajax
Web Services
Ado.NET
Sql Server
Silver Light
Crystal Report
MVC
Java Script/Jquery